Is Fruityreels Casino Reliable?
Is Fruityreels Casino Reliable? That is a question we hear very often at Quality Casino's.  Until this moment Quality Casino's didn't have any negative experience at the Fruityreels Casino. As you might know our testteam always makes a deposit of €25,00 to make an as good as possible review to help you before you even think about starting at a casino.
Deposits / Payouts
The Quality Casino Testteam made a deposit of €25,00 and even made €42,00 of it after playing a couple of games. We decided to payout and the money was within 24 hours on our bankaccount, which we very very like at Quality Casino's. Beside this, the games are smooth, well designed and unique. Making the deposit was very easy and the €5,00 FREE play reached us too, together with the FREE scratchcard within a couple of minutes. The wagering of this bonus is very easy.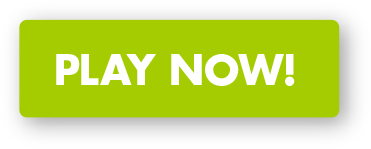 Bonusses
Fruityreels Casino is very transparant about their bonussystem. It is very possible to cashout the weekly FREE bonus amount, which every player gets every Tuesday and Friday. It depends on your player history what the amount of this bonus is. But in case of our testteam we received a bonus of €2,50 on June 21st, 2016. Believe it or not, but we made €89,00 of this €2,50 at the Fruityreels Casino and decided to cashout this amount. This amount was just like the the amount before within 24 hours on our bankaccount! This very nice fact made it possible to try out even more casino's and games for you.
Fruityreels Casino Reliable: Licence
Fruityreels owns a Licence based on Curacao. There is no reason to doubt on this licence, you can even check the licence on an official website. A small fact is that a licence based on Malta is a little more hard to get. But like we mentioned before, we didn't find any reasons to doubt on the reliability of the Fruityreels Casino.

Licence: 8048/JAZ. (click on the licence number to verificate the licence)
One Casino Ltd. – Fruityreels
Valletta Buildings
4th Floor, Suite 20
South Street
VLT1103
Valletta
Malta
Registration no: C 73399
VAT number: MT23164724