Fruityreels No Deposit Bonus
Fruityreels is other than other online Casinos. They do their own thing and according to this, they are 100% reliable, safe and secure though! Fruityreels is a little different comparing to other casinos. A nice example is their bonuses. On registration, every new player gets a €5 Fruityreels No Deposit Bonus and a Scratchcard. With this Scratchcard you are even able to win €10,000. Exceptional if you ask us! Of course you have to be very very lucky. After you completed the registration process the €5 will be added to you bonus bankroll. Now you are able to play all the available games at the Fruityreels Casino. The wager requirements are pretty easy to achieve! We always advise our visitors to read the Bonus terms & conditions before you start playing at Fruityreels. This way, you cannot get disappointed!
Presents from the house
Another nice detail of Fruityreels is that every tuesday and friday every casinoplayer gets a nice reward. It can be €1 but it can be €5 too. You don't have to make any deposit for claiming this Fruityreels No Deposit Bonus. The most nicest part of this bonus is, is that you can win real money with these bonuses. We cashed out a couple of times after completing the bonus requirements. We cashed out in a range between €25 and €80. This is just FREE Money. The only thing we had to do once, is to make a deposit of only €10 to verify our personal bankaccount. Nothing more, we got this €10 back in a day!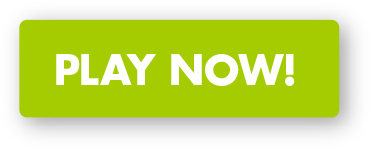 Match Up Bonuses
Also every tuesday and friday, Fruityreels gives every member a nice Match Up Bonus. These are variable percentages every time. Fruityreels always notifies their player by e-mail. So twice a week the players are getting notified of Fruityreels' promotions. By clicking on the personal link in the e-mail message, the bonuses will be activated.
Bad Luck Bonuses
We never saw this before, but Fruityreels gives unfortunate players a nice kind of money back bonus. This is a gentle sign of this online casino, because they just don't have to do this! This amount will be added to your bonus bankroll too. But because of the very acceptable Bonus Terms & Condition it is very easy to get this money on your normal bankroll. After you reached those bonus requirements you can withdraw this well-earned very easy!
Quality-Casinos.com Bonus Tip
When you are playing bonus money, please be sure that you played everything. Or of course that you cashed out your entire Fruityreels bankroll. For getting a new Fruityreels No Deposit Bonus, you have to have an empty bankroll, €0,00, zero, otherwise you won't receive a new one! It sounds a little bit stupid but sometimes you can take advantage of an empty bankroll!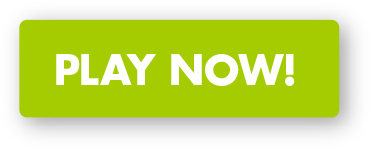 Blazing, Snowwhite and Dynamine
The most popular video slots are Blazing, Snowwhite and Dynamine. These, and ALL other Fruityreels games are 100% unique. You won't find these games in any other online casino. On Friday 21st of April 2017, the Quality-Casinos.com Testteam claimed the €5,00 Fruityreels No Deposit Bonus and decided to play at the Snowwhite video slot. A really nice designed video slot with a smooth and fast gameplay and a lot of great features are involved. The Freespin feature and some kind of re-spin feature are a very big plus of this video slot. Snowwhite has 20 winlines and the minimum bet is €0,20 per spin. The maximum, for the highrollers, is set on €100 per spin. Imagine you get these Bonus features triggered, it will make you win big at Fruityreels.
To get back to our play. We weren't this lucky this friday morning. This time we didn't complete the Fruityreels No Deposit Bonus requirements. Nothing to be sad about because we won a lot in the past!
Sign up for your free personal account now and claim your €5 No Deposit Bonus