SPiNiT Casino Review
Welcome Bonus

Live Casino

Mobile Casino

Games Variety

Reliability

Atmosphere

Ease of use

Withdraws / Payouts

Customer Service

Loyalty Program (VIP)

SPiNiT Casino Review
The test team approached the testing of Spin It casino on the same way as they did by testing Leo Vegas casino. This because of the fact both casinos show a lot of similarities with their welcome bonus. At both casinos the offer exists of four deposit with a 'x' percentage you get doubled. So again we made four deposits of €20,- each to judge this casino. Hopefully we created a helpful SPiNiT Casino Review in combination with the general information about the casino. By clicking one of the banners beneath, you can join the casino immediately, and make profit from the welcome bonus and FREE SPINS.
Welcome Bonus (9.5)
We just mentioned it, the welcome bonus shows a lot of similarities with the bonus from Leo Vegas. We judged LeoVegas with a 10.0, because that was the best offer the test team has ever seen so far. The offer from SPiNiT Casino is almost that good, and still far above average when you compare the offer to other online casinos. So, we decided to judge the welcome bonus with a 9.5.
With a 100% bonus on your first deposit up to €200,-, 50% on your second deposit up to €200,- and 25% on your third and fourth deposit up to €300,-, we can't complain. There's a lot of free money to earn when you start investing money on SPiNiT Casino. Besides that you will receive 200 FREE spins spreaded over 10 days after making your first deposit(amount doesn't matter!). Taking in account that Spin It also offers promotions, birthday presents and other exclusive bonuses, we only can give a positive judgement about the bonus.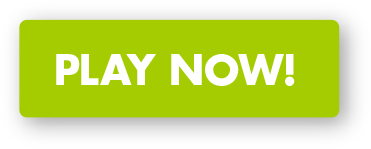 Live Casino (8.5)
The live casino is not that spectacular. It's comparable to many other casinos, we already judged on the website from quality casinos. Not spectacular, doesn't mean that it is bad. On the contrary, because the technology from the content is that good, it makes the live casino a really accessible and flexible place to play.
Mobile Casino (10.0)
There it is! The highest live casino rate, we have ever given to a mobile casino. It's not that crazy, because one of the main targets from Spin It is the online market for mobile casinos. Their technology is extremely fast, advanced and user-friendly. The games they offer are normal and similar to other huge mobile casinos. So you can play slots, games, live blackjack, baccarat, roulette, etc. on a modern and cozy looking mobile casino. The test team can conclude this part with the suggestion that we have never seen a better mobile casino than this one.
Games Variety (9.5)
With more than 1200 games, counted at the moment we are writing this review, the game variety we found making this SPiNiT Casino Review is huge. The main focus from Spin It is pointed on slots, that is the reason they called their casino 'Spin It'. You never have to be annoyed cause the casino offers every game a modern casino has to offer to their clients.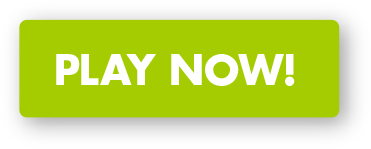 SPiNiT Casino Review: Reliability (10.0)
As we already mentioned in the general information, Spin It casino is regulated at Malta and the United Kingdom. The government of Malta is really keen on online casinos to distribute honest games. There is absolutely no doubt about the reliability of SPiNiT Casino. You can sleep well if there is a lot of money on your Spin It balance.
Atmosphere (9.5)
SPiNiT Casino offers a modern designed and advanced online casino. On the first sight the casino looks fresh. With some well experienced developers and using the newest technologies you can be for sure the casino is extremely user-friendly and flexible. Our test team got a really good feeling while testing the casino.
Ease of use (9.5)
We mentioned this point already. The casino is fast, well-designed, user-friendly, etc. To conclude this part, it offers everything a customer wants to have.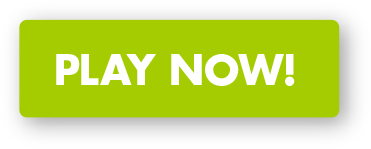 Withdraws/Payouts (9.0)
Too bad for us we weren't in the position that we could withdraw some money, but from delving in to other reviews we can conlude that the payout is fast. When you make a withdrawal the money will be credit to your bankaccount in 48 hours. It's also possible to make a withdrawal to your creditcard, or to your Skrill account. The minimum payout is €20,-.
Customer Service (9.5)
As testing team we are always hoping that a casino offers a live chat, SPiNiT Casino does. The live chat has opening hours from 08.00 till 22.00. It's also possible to get in contact with the customer service by mail or phone. They even offer a callback service. They will call you back on a point of time, what is the best for you. The employees of the customer service speak English, German and Scandinavic.
Loyalty Program (VIP) (9.0)
Making this SPiNiT Casino Review we found out that the people behind SPiNiT Casino know that loyality is a big thing in the world of online casinos. Is their task to keep their customers satisfied. They don't work with levels or points, the make the program more personal with their own 'Spinit VIP Plan'. The rewards you receive are based on the time and money you spend in the casino. You don't have to play that much to receive a bonus. We made four deposits of €20,- each and we already received a bonus, really positive. They also offer lots of other promotions and bonuses when you are a member of the VIP Plan. We love the way they have organized their Loyalty Program, or as they call it there Vip Plan.